Adult Roles in Girlguiding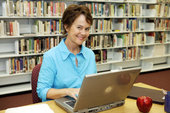 Perhaps you have a specialist skill, or are or are hoping to get a job in PR, marketing or management? Girlguiding could help you further your experience and your career.
There are a huge number of adults involved in supporting Girlguiding in Cumbria North.
Unit meetings are run by Guiders, Assistant Guiders and Unit Helpers. We have Advisers to support a huge range of activities and trainers to help keep all adult volunteers up to speed with all they need to deliver an exciting and challenging programme.
We have Commissioners look after a wider area group of units and people who look after accounts and administration, minibus drivers, parent helpers and so many more.
With so many adult roles in Girlguiding, we don't just need Guiders. As a large organisation we have essential support roles that ensure that our Guiders are able to offer the best programme and activities possible to all of our members!
This is just a selection of roles found in Cumbria North Guiding:
Advisers: these specialise in a subject and range from Outdoors, Camp and Holiday to D of E, adult support, international, water activities, funding and PR!
PRA's: Public Relations Advisers support guiding on a local level (at Division and/or District), arranging photo opportunities with local press and radio, encourage local guiders to publicise their events and initiatives.
Admin: Maybe you could be a treasurer, administrator or secretary for your local unit/district/division?
Commissioner: Do you have skills in people management? Would like to support other adults in providing a great guiding experience? Want experience of managing a team? Why not be a commissioner at District and Division level? Commissioners motivate and lead a team of volunteers and manage the flow of communication throughout the county channels.
Help at larger events / activities: As part of an event team, or as a helper - volunteers are always welcome!
If you are interested in joining Girlguiding and would like to know what opportunities there are in your area, please email
northwesthq@girlguiding.org.uk
12 Hour Challenge
Did you know that you spend on average 2,592 hours asleep each year? You also spend 1,139 hours surfing the net, 895 hours watching TV and 1,092 hours doing the housework if you're a woman or 510 hours doing the housework if you're a man!
Can you spare 12 hours (or more) of your time to do something for girls this year? If so, you can take part in our 12 Hour Challenge.
There is no set agenda for the challenge so you have complete control over how you spend the 12 hours. You could do anything from helping a group of Brownies towards getting their Gardener badge to assisting a unit redecorate their premises. If you love cooking, why not share your skills with a group of Guides on camp or if you're a whizz with numbers help out with a unit's accounts?
Please call 0800 169 590 1 for more information or to register your interest.
Similar topics
---
Permissions in this forum:
You
cannot
reply to topics in this forum